Flers-Courcelette exhibit
From September 12 to 18, 2016
---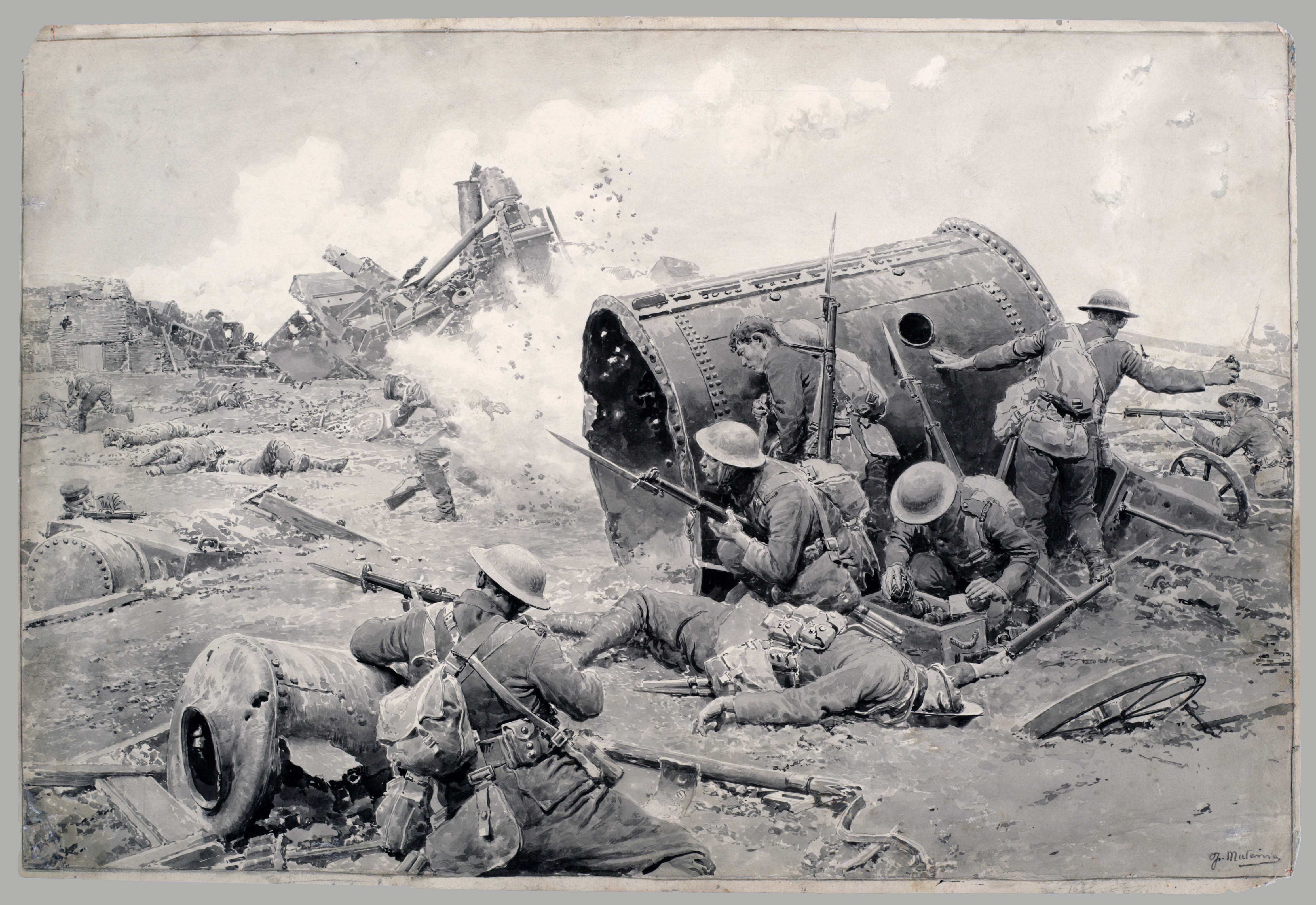 Fortunino Matania
The Capture of the Sugar Refinery at Courcelette by the Canadians on September 15, 1916
CWM 19870268-001
Beaverbrook Collection of War Art
Canadian War Museum
On September 15, 1916, the 22nd Battalion joined the assault on the French village of Courcelette. This battle was the first major large-scale attack fought by the unit. Lasting four days, it was also one of the deadliest for the 22nd Battalion. Despite the heavy losses, this unique French-Canadian infantry battalion demonstrated fortitude and courage while fighting in Europe during the First World War.

To commemorate the 100th anniversary of the Battle of Flers-Courcelette, the Musée Royal 22e Régiment highlights this historic feat through a special exhibit showcasing photographs, artworks, artefacts and narratives. On display for the very first time, Attack on Courcelette, a painting by war artist Roger Chabot, portrays a dramatic scene from this Battle.

This exhibit offers visitors a chance to discover this important battle and its consequences which brought renown to the 22nd Battalion both in North America and in Europe.